Park NX-Mask is the new generation photomask repair system that addresses the latest challenges of shrinking device geometries and increasing photomask complexities. Park NX-Mask is an innovative tool for the repair of high-end EUV Mask incorporating advanced atomic force microscopy technology. It provides all in one solution from auto defect review to repair of defects to verification of the repair, accelerating the throughput at unprecedented repair efficacy.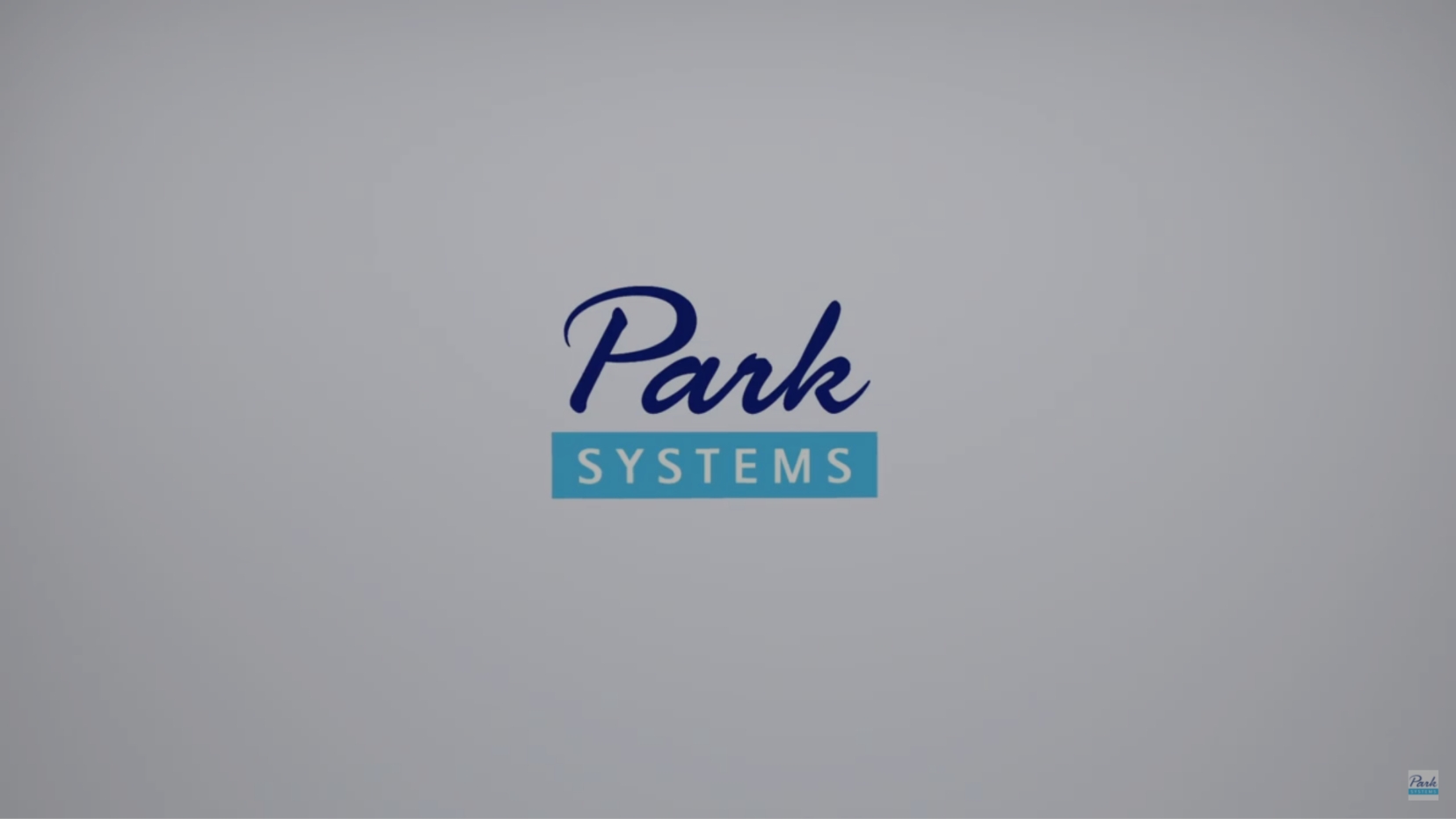 Repair of Defects with A Superior Method Completely Safe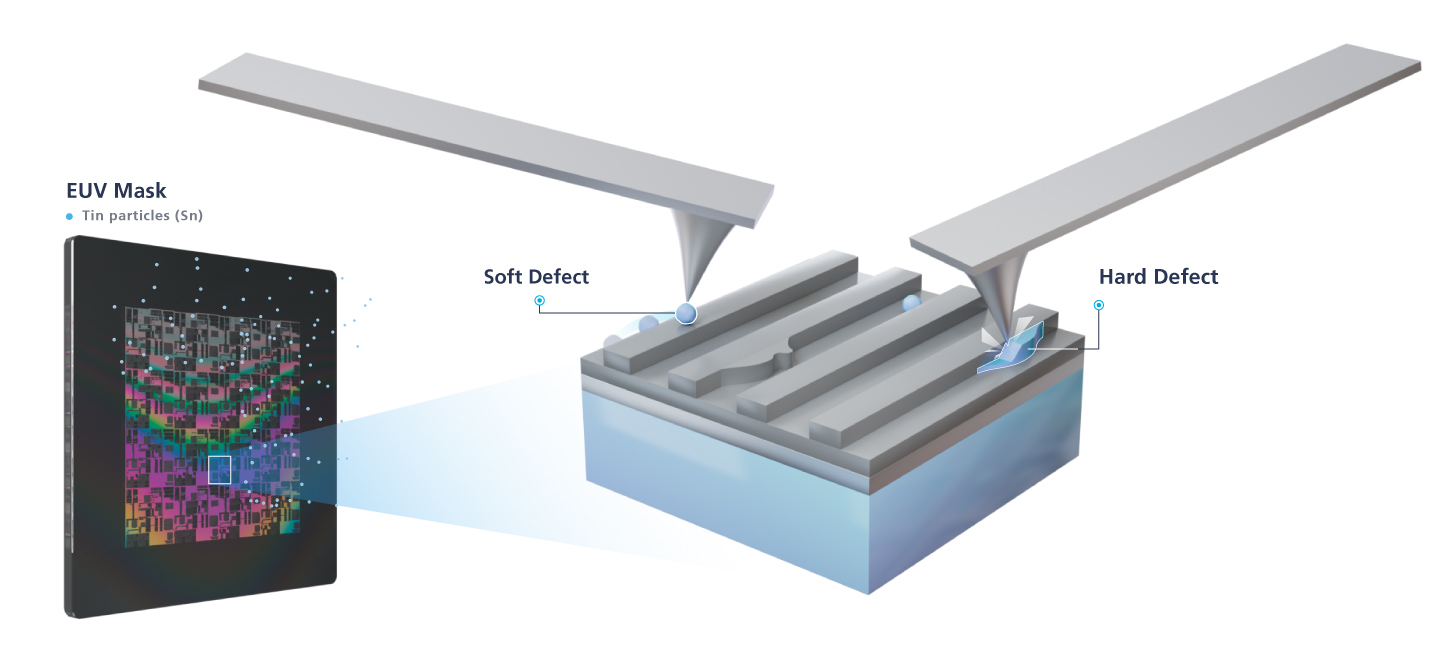 Debris such as tin (Sn) particles from an EUV light source may reach the photomask and reduce light reflectivity. Park NX-Mask utilizes its proven nano-mechanical AFM technology to find and remove extraneous particles and the complexity of pattern defects in a completely safe manner. Unlike conventional photomask repair systems, Park NX-Mask executes the repair without causing any damage or perturbing the mask surface.
Safe
No beam charging
No chemical use
No vacuum required
Superior
Nanometric resolution and accuracy of repair
Survey scan to repair to verification within a system
Economical-lower cost of ownership

Inline Production for Automatic and Seamless Repair
Park NX-Mask offers optimized solutions that support dual pods for handling EUV masks on inline production.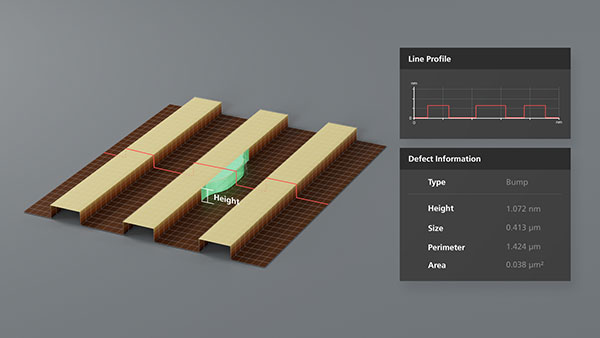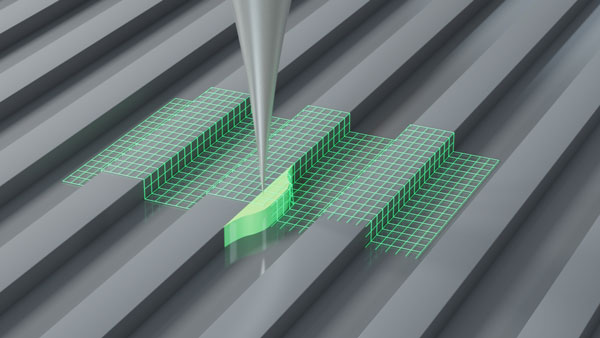 Non-contact AFM Technology for Locating Defects and Post-repair Verification
Park NX-Mask first performs a survey scan to locate the defects using its proprietary non-contact AFM technology that offers the safest method of scanning. From the survey scan, Park NX-Mask learns the quantity and precise location of the defects, and information on each of those particles and faults. Following the repair, Park NX-Mask employs its non-contact AFM technology to conduct post-repair verification, generating a nanoscale 3D topography and other metrology data of interest such as surface roughness.